There is so much to see and do in and around the Kosciuszko National Park across all seasons.
From immersive nature experiences that cater for all levels of fitness and skills, to a rich food & wine culture that encompasses microbreweries and distilleries, you can create a truly bespoke stay.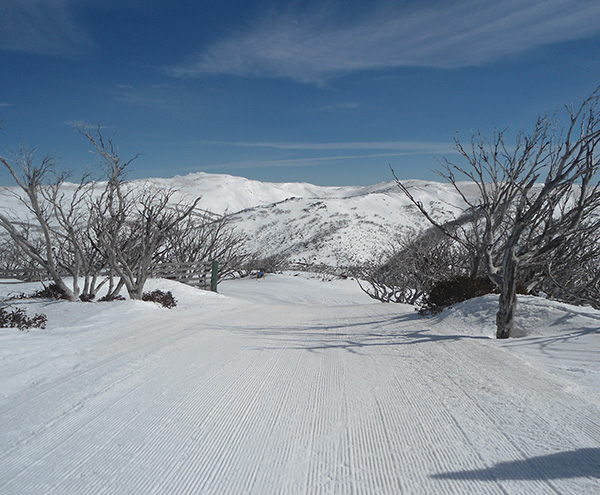 Explore backcountry ski experiences, or ski & snowboard across the vast terrain within the Perisher Ski Resort.
Immersive outdoor nature experiences include hiking, mountain biking, rock climbing, fishing, horse riding & wildlife spotting.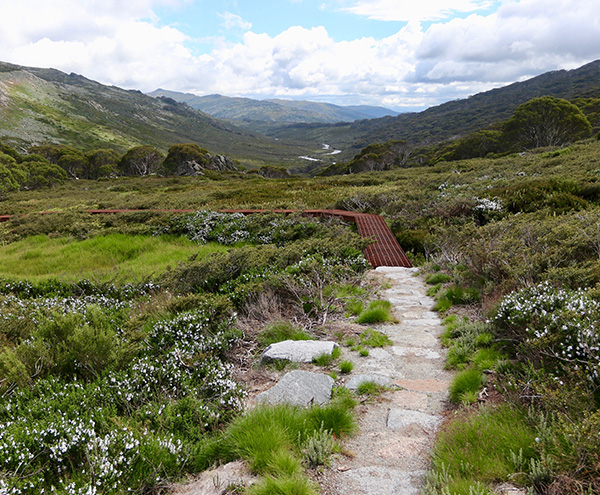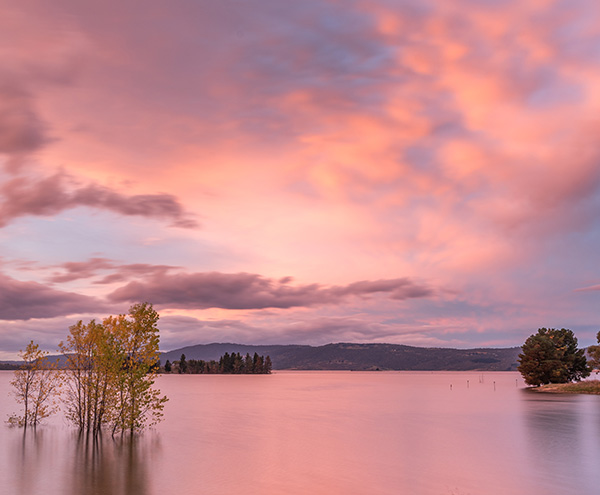 The region has a diverse artistic community and a rich food & wine culture including distilleries & microbreweries to explore.
things to do in the snow season
Offering the largest ski resort in the Southern Hemisphere and extensive trails within and beyond the resort to explore, the snow season offers something for all outdoor enthusiasts. There are also plenty of all season activities for those who prefer the quieter life.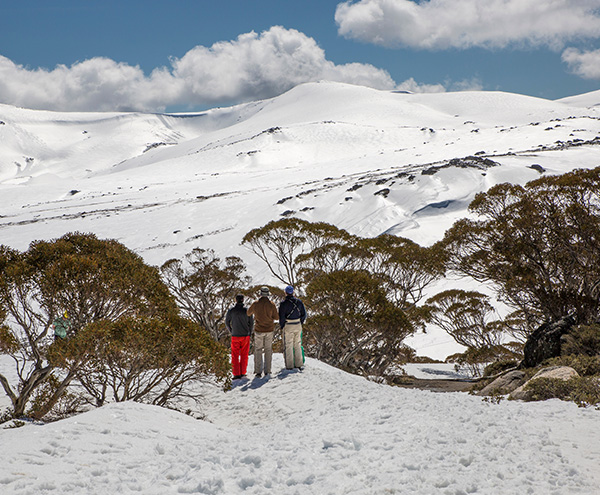 Explore the elevated terrain of Kosciuszko National Park with a group of friends or a local guide.
Cross-Country Ski Trails
Craft your own outdoor experience, whether it's on well-maintained 2.5km and 5km loops or more extensive, isolated paths that take you deeper into the wilderness.
Snowy Mountains BackCountry Tours
With an intimate knowledge of the local backcountry, SMBC offer experiences from basic introductory tours through to advanced arduous tours
K7 Adventures
Offering tours and training sessions that take you beyond the resort boundaries, with a diverse team of professional guides and adventure packages to suit any fitness or skill level. 
Perisher Resort offers 3,000 acres of skiable terrain across four resort areas of Perisher Valley, Blue Cow, Smiggin Holes & Guthega
Perisher Ski Resort
The largest resort in the southern hemisphere with 47 lifts, 7 terrain parks & over 100 trails, limitless adventure awaits.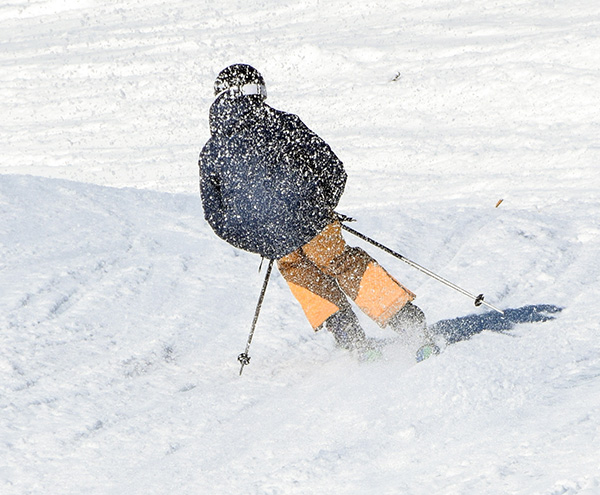 things to do in the green season
Offering the largest National Park in New South Wales, with extensive hiking trails and outdoor activities, the green season offers something for all nature lovers. There are also plenty of all season activities for those that prefer the quieter life.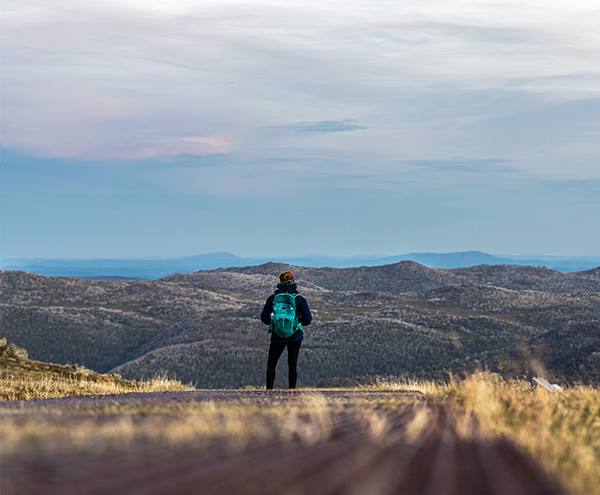 Explore the beautiful alpine scenery through self-guided or guided walks.
Illawong Walk
Explore this 5km return bush walk from Guthega, where you can partake in birdwatching, riverside picnics, wildlife photography, or take a dip in the Snowy River.
Guthega to Charlottes Pass Walk
Extending from and including the Illawong Walk, this 9km one way or 18km return hike, meanders along the stunning Snowy River Valley, with uninterrupted vistas and panoramic views of the Main Range, providing an immersive nature experience.
Mount Kosciuszko Summit
When staying at Guthega, this iconic walk to the top of Australia's highest mountain can be accessed via 2 different walking tracks starting from Charlottes Pass. The Summit Trail is an 18.6km return walk or the more challenging Main Range Walk is a 22km loop walk.
Enjoy guided 1 day hikes or bush-walks with local adventure guides K7 Adventures who will share their knowledge of this stunning alpine region with packages for every level of fitness and skill.
Explore scenic wilderness areas of the Australian high country on horseback.
Thredbo Valley Horse Riding
Catering from simple pony rides to trail rides, from beginners to advanced riders this is a magical way to explore the snowy mountains.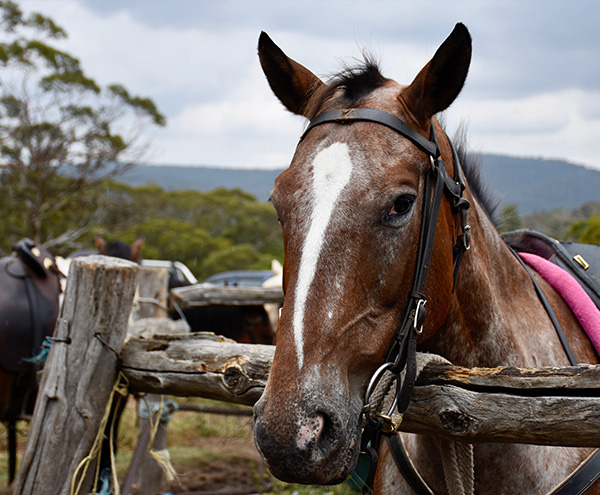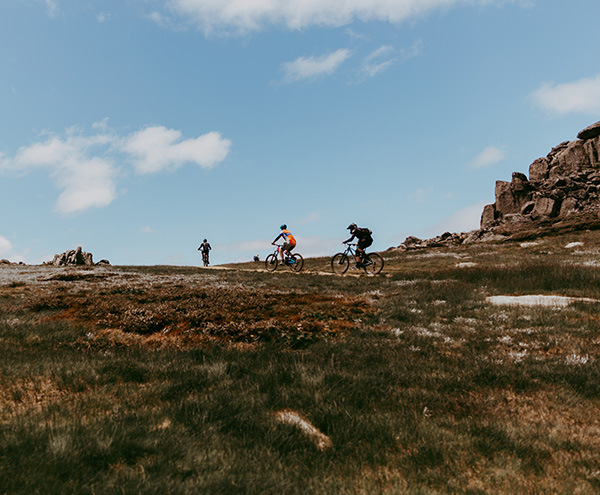 Seek the thrill and adventure of exploring the breathtaking landscape of the alpine region on two wheels with self-guided or guided mountain bike tours.
There are a plethora of local trails and others that start or finish further afield. We've included a few local trails below:
Guthega to Perisher Trail
Valentines Hut Trail
Wraggs Creek Trail
Daveys Hut
Geehi Reservoir Ride via Schlink Pass
The Summit Trail
Visit the rooftop of Australia. Please note that bikes are permitted as far as Rawson's pass, with the final leg to the summit permitted to foot traffic only.
Bungarra Alpine Centre
The centre offers 1 to 7 day passes for riders to enjoy the 20km of mountain bike trail.
Whatever your fitness level or experience, there are plenty of guided cross-country mountain bike trails to explore with K7 Adventures.
BIKE HIRE
Sacred Ride
All types of rental equipment from bikes to gloves and helmets can be hired here.
The pristine waterways of the Snowy Mountain region and the breathtaking vistas are a fisherman's delight.
Steve Williamson Trout Fishing Adventures
Recognised as one of Australia's premier fishing guides, Steve's specialty lies in teaching newcomers and leading experienced anglers to success
Snowy Monaro Fishing
Paul is a long-serving and highly experienced fishing guide with an in-depth knowledge of the Snowy Mountains and Monaro waterways.
High Country Outfitters
With plentiful stocks of rods, reels and flies to basic fishing gear and advice to improve your flyfishing.
Lakeside Lures and Tackles
A wide range of lures & flies, spinning, boat & fly rods, live bait, down-riggers, lead-line, tackle and accessories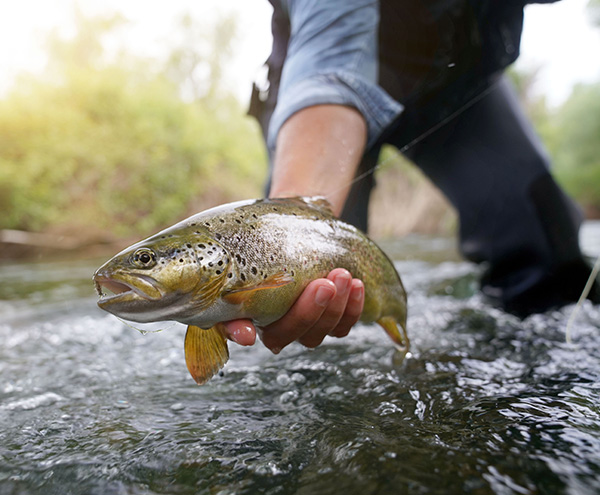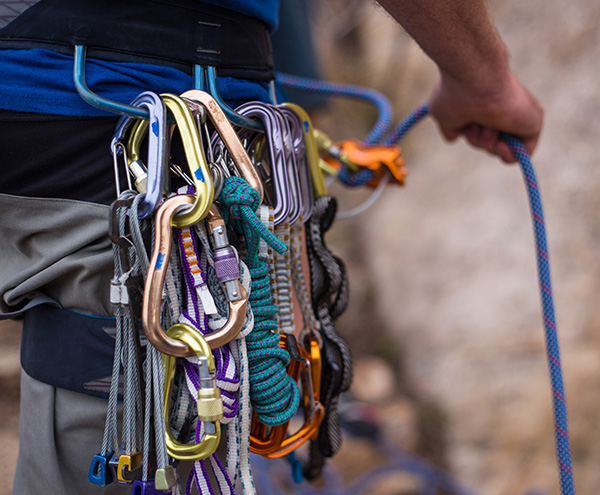 Learn the ropes, climb with a guide or venture to some of the majestic rock-climbing locations in the Kosciuszko National Park.
K7 Adventures
Catering for beginners, families and experienced climbers with climbs in and around Jindabyne.
Rockclimbs in the Kosciuszko area:
Blue Lake
Club Lake
Mount Clarke
Mount Townsend
Experience the thrill of soaring over the Snowy Mountains, taking in breathtaking sights and the incredible wonders of Kosciuszko National Park from the air.
Take a flight around Lake Jindabyne and the township, over Mt Kosciusko,  deeper into the Snowy Mountains, or over the Hydro Scheme with informed commentary on the spectacular sights below.
Take a tour by air for lunch to local pubs, food and wine destinations, distilleries and microbreweries.
From the mountains to the sea, your imagination is the only limit with customised itineraries available for the ultimate experience.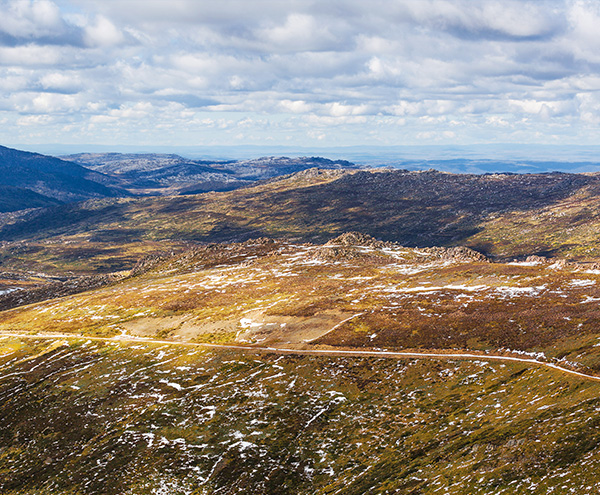 things to do across all seasons
Jindabyne and surrounds offer a plethora of things to see and do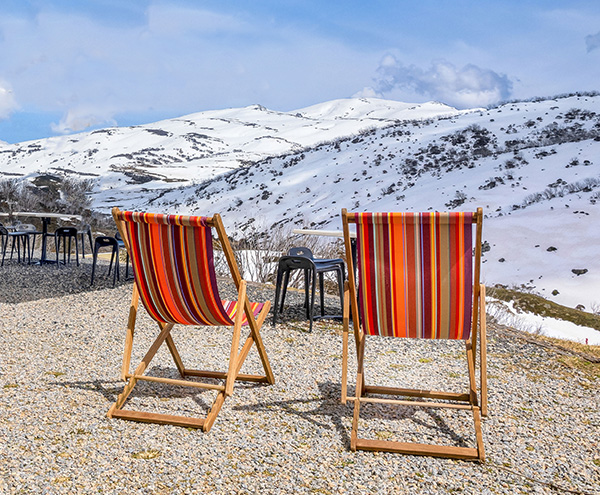 From spectacular locations for lunch, to the local distillery & microbrewery and superb local haunts there are options to please every taste bud.
Wildbrumby Distillery
Award-winning selection of schnapps, gin, vodka and a sculpture garden to explore.
Jindabyne Brewing
A family-owned microbrewery located in Jindabyne brewing Pilsener, Golden Ale and Lager.
Kosciusko Brewing Company
The Kosciuszko brewhouse at The Banjo Paterson Inn, is home to the Kosci Pale Ale with new brews in the pipeline.
Curiosity Chocolates
Handmade artisan chocolates using local ingredients such as Alpine Pepper, locally grown hazelnuts, raw honey from the beehive, and fruit and herbs from the garden.
Ironpot Artisan Alpine Bakery
Three simple ingredients of flour, water, salt form the base of for quality, wholesome handmade Sourdough Bread that are packed with flavour.
The Market Jindabyne
Fresh, local produce, organic fruits and vegetables with a sustainability ethos.
Talented artists and curators providing for those looking for unique and special finds.
Snowy Ceramics
Beautiful homeware ceramics inspired by texture, nature and the surrounding environment.
Design & Detail
Offering an ever-expanding range of enduring products from homewares to apparel that honour practical design for both classic and modern settings.
Two Doors Up
A collective of talented visual artists, showcasing their skills in fields such as painting, printmaking, drawing, and sculpture.
Jindabyne Art Gallery
A mixture of paintings, sculptures and photographs all made by local artists and run by volunteers.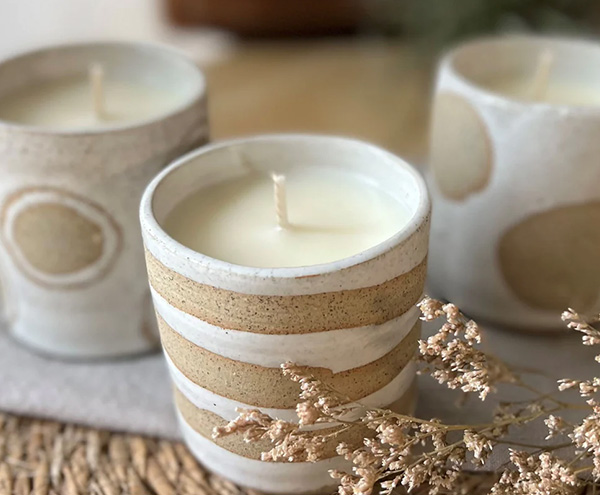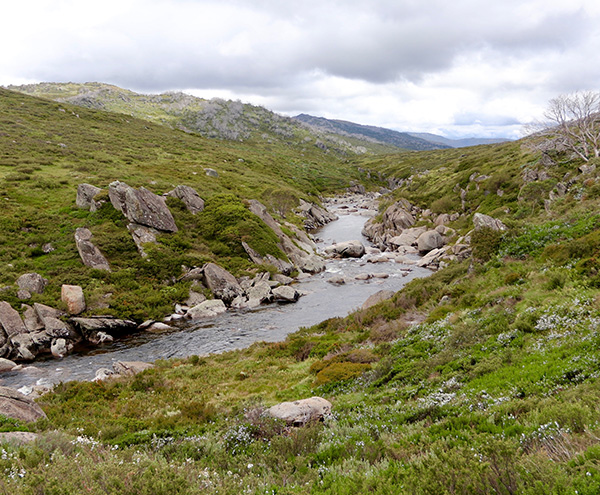 In or out of the Kosciuszko National Park there are endless activities and ideas to keep you busy during your stay.
the snowy mountains and monaro region
Thanks for visiting and staying with us.
Indulge in expansive mountain panoramas and boundless scenic vistas that clear the mind and rejuvenate your spirit as you venture beyond or head home.
Kosciuszko – Alpine Way Drive
Follow a well-travelled route steeped in historical importance. It was once travelled by Aboriginal communities to reach the highlands, and in more recent times, it served as a drover's cattle path and played a vital role in the Snowy Mountains Hydro-Electric Scheme.
Snowy Mountains Region
The region is vast with plenty to see and do on your way in or out.
Snowy Mountains and Surrounds
Drive on and explore the broader region,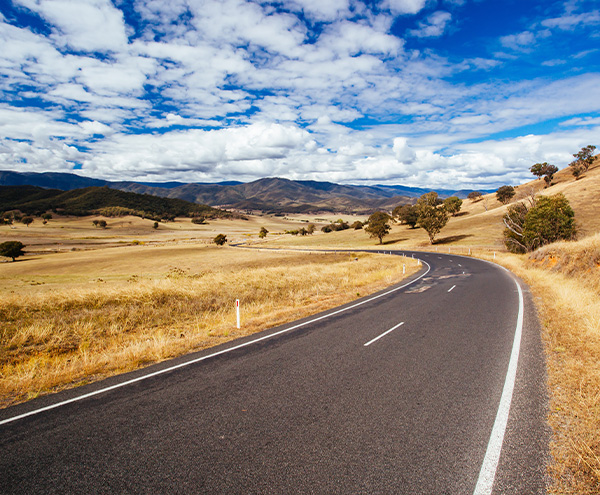 Watch this space for summer stay packages that will add something special to your time in the region.